Adoption Reunion in the Social Media Age An Anthology
Laura Dennis, Editor
This anthology gives voice to the wide experiences of adoptees and those who love them; examining the emotional, psychological and logistical effects of adoption reunion. Primarily adult adoptee voices, we also hear from adoptive parents, first moms and mental health professionals, all weighing in on their experience with reunion. The stories run the gamut, and even non-adopted people will find something in here to which they can relate. The memories of adoption reunion in this anthology are joyous and regretful; nostalgic and fresh; angry and accepting. They show pain, but they also tell of resilience and strength in the face of incredible loss. In short, the essays of this anthology relate the human experience: raw, resilient, and most of all real.
("I was profoundly moved to read Corie Skolnick's account of what it was like to be the daughter of an adoptee…only in later years (was)she able to recognize and empathize with why her father behaved the way he did but by then his mind was lost to dementia." 
-Lisa Floyd, adoptee and contributor to ADOPTION THERAPY.)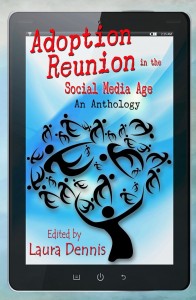 You can purchase Adoption Reunion in the Social Media Age at:

***
 Adoption Therapy
Laura Dennis, Editor
A much-needed anthology addressing a variety of potential psychological and physiological concerns, Adoption Therapy, Perspectives from Clients and Clinicians on Processing and Healing Post-Adoption Issues is a must-read for adoptees, adoptive parents, first families, and vitally, mental health professionals. With writing by adoptees, adoptive parents, and clinicians, Adoption Therapy is a first-of-its-kind and wholly unique reference book, providing insight, advice, and personal stories which highlight the specific nature of the adoptee experience.
("Adoption Therapy" should be in the office of any therapist who wants to be considered adoption competent and in the home of any adoptive family who wants to better understand the perspective of the child they are raising." – Linda M. Schellentrager, Communications Manager, Adoption Network Cleveland and adoptive mom in a fully open adoption since 1992.)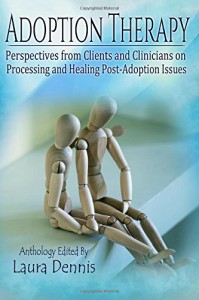 You can purchase Adoption Therapy at: